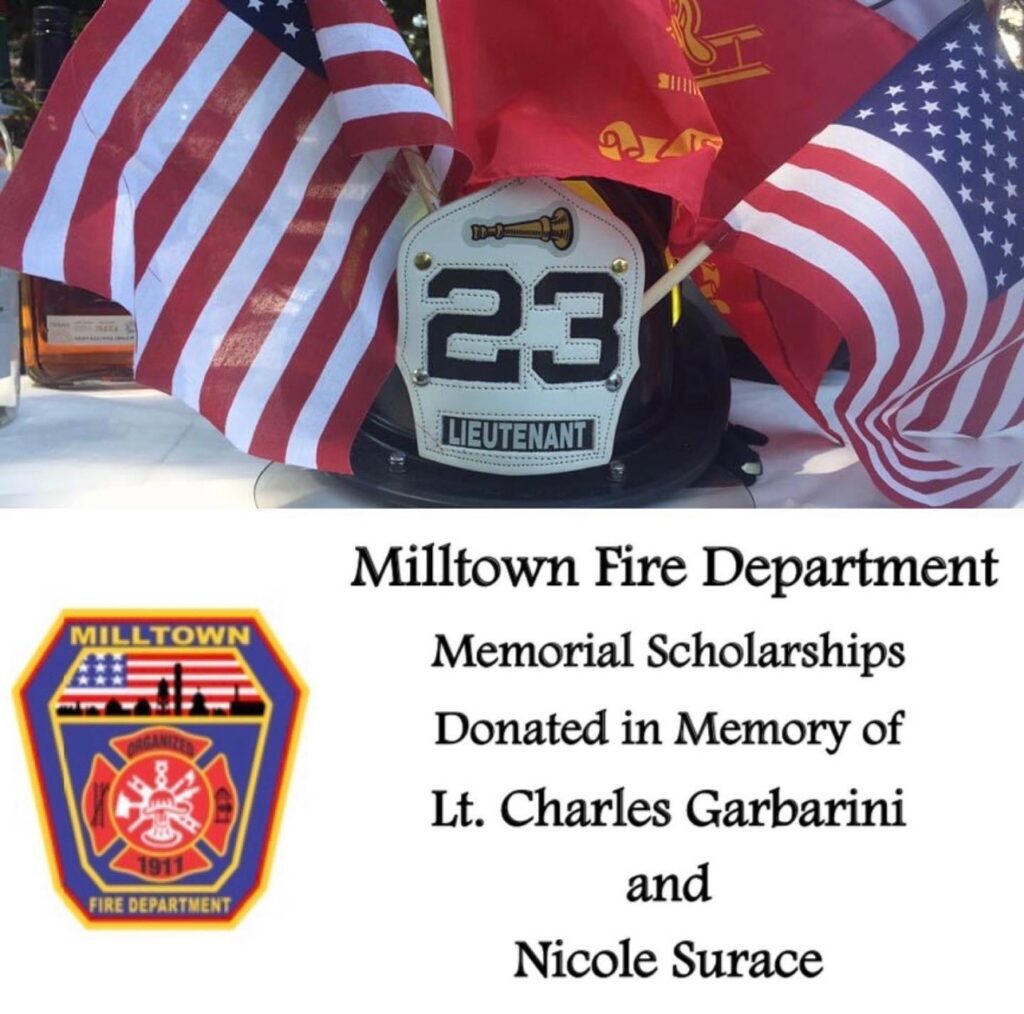 The Milltown Fire Department is honored to annually award two graduating seniors who live in Milltown, NJ, with the FDNY Lieutenant Charles Garbarini and Nicole Surace Memorial Scholarships.
Lt. Garbarini was a firefighter who faithfully served the Fire Department of New York until his tragic death on Sept. 11, 2001. Lt. Garbarini died at the World Trade Center in a valiant attempt to save both lives and property. Lt. Garbarini left behind a wife, Andrea and two sons: Phillip and Dylan. The Milltown Fire Department donates to various charities including this scholarship with money raised through multiple fundraisers, including a golf outing held in memory of Lt. Garbarini.
Nicole Surace was a Milltown resident whose community oriented spirit, overwhelming dedication and love for her family and friends was tragically cut short in an automobile accident. Nicole was a graduate of Spotswood High School who was attending Monmouth University.
In memory of Lt. Garbarini, one $1,000 scholarship is being awarded to a high school senior from Milltown who plans to further his/her education. In memory of Nicole, one $750 scholarship is being awarded to a high school senior from Milltown who plans on continuing his/her education.
These scholarships require completion of the application below and a 250 word (1 page) essay. The essay should discuss overcoming tragedy and how the legacy of others can provide a positive influence on people's lives. Winners will be chosen based on the strength of their applications.
APPLICATIONS MAY BE SUBMITTED BEGINNING IN MAY
Click on the following link to view and print the Milltown Memorial Scholarships Application
If you have any questions email Chief Steve Bitalla at milltowndeputychief@milltownboro.com
Good Luck!